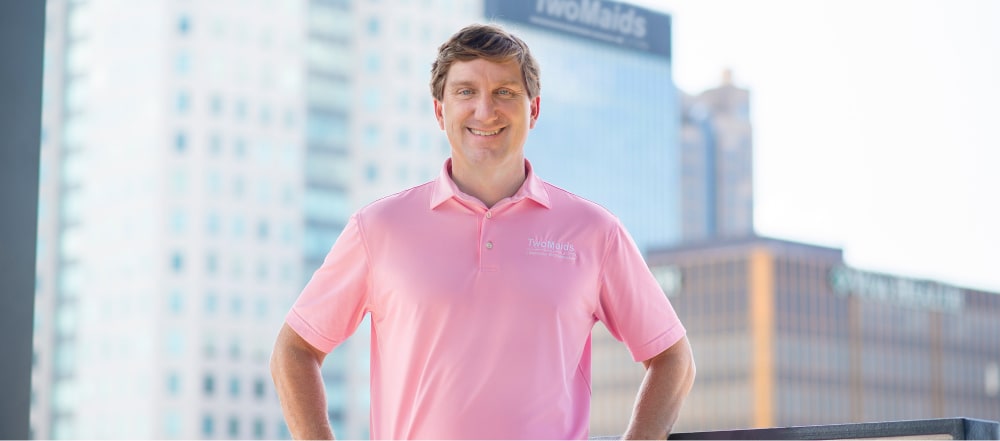 My name is Ron Holt and here's how I built one tiny cleaning service into one of the fastest growing cleaning companies in America.
The Two Maids & A Mop story began inside a 250 square foot office space on April Fools' Day way back in 2003. In our first year of operations, we cleaned less than one hundred homes and only staffed a few part-time employees. It took the business eighteen months to make its first dollar in profits and took me more than two years to earn my first paycheck. It was a humbling start packed full of desperate moments that nearly forced the business to close its doors on multiple occasions.
The business really started to grow fast in 2005. We opened two additional stores along the gulf coast of Florida and I started to dream big about the business' potential. Between 2009 - 2015, we opened more than a dozen new stores across five southeastern US states. We employed more than 200 employees and served nearly 500 customers on a daily basis. Today, we serve 80 markets across the country and plan to keep growing.
Our story started picking up steam nationally and major publications profiled our business' story. In fact, our rags to riches story has been chronicled in national magazines such as Entrepreneur Magazine, Better Homes & Garden, Success Magazine, CNN Money, Yahoo News and even CNBC. And for the past three consecutive years, Two Maids & A Mop has been recognized by Inc. Magazine as one of the fastest growing cleaning companies in the entire country.